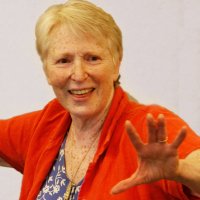 Sunday, March 15, 2015
—Sunday, March 29, 2015
3 Sunday Session program
In the Voice of Our Mothers: A New Way to Tell the Story of Passover
Susan Rosen and Carol Fox Prescott with Rabbi Aura Ahuvia
Tuition: $150
Description: We all know that Moses is the hero of the Passover story. Less well known is that Moses is surrounded by powerful, courageous women who ensure his destiny: Shifra and Puah, the midwives who refuse to follow Pharaoh's orders to kill the Hebrews' newborn boys; Yocheved, Moses' mother, who has the courage to give birth in the face of certain danger, safely hides her baby, and then, with unimagined faith, floats him on the Nile; Miriam, who skillfully guarantees her baby brother Moses' survival; Pharaoh's daughter, who defies her father's order by adopting Moses and raising him as her own; and Tziporah, Moses' trusted wife, who rescues him from death as they return to Egypt to free the slaves.
Women make the Exodus story possible. Yet we barely hear their voices in the Torah. Such is the nature of our ancient text, but the absence of women's voices is a great loss for our tradition. Until now. We are fortunate to live in a time when, at long last, women's voices and experiences are being welcomed into the Jewish – and global – discourse. It is time to give voice to the feminine both in contemporary life and in the Torah, as we seek a sacred balance heretofore missing from our lives.
In this workshop we explore and inhabit the women of the story of Passover, imaginatively and creatively giving them voice, filling out their presence, and composing a new Haggadah that tells the inspiring tale of our liberation from slavery in the Voice of Our Mothers.
The "Voice of Our Mothers" Haggadah will debut at the Woodstock Jewish Congregation's Community Passover Seder, Saturday evening, April 4, 2015. We hope that workshop participants will attend the Seder and help present and perform the fruits of their creative work together!
Details: This program meets at the Woodstock Jewish Congregation on three Sundays from 10:00 am – 4:00 pm, March 15, 22, and 29. A delicious catered lunch is available for $20 each Sunday, and must be reserved and paid for in advance when you register – or bring your own dairy/vegetarian lunch. You are also encouraged to register and reserve your spot at the WJC Community Seder, Saturday evening April 4, 2015 at which the new Haggadah will be presented. Contact the institute for more information.
Carol Fox Prescott, professional actor, singer, director, acting coach, and playwright, combines her lifelong passion for theater and the creative process with her love for Judaism, and she explores both through her unique lens of breathing, awareness, and joy. Her play, "In The Voice of Our Mothers," which takes us deep inside the personal lives of Sarah, Rebecca, Rachel, Leah, and Miriam, has been performed in synagogues, churches, colleges, and prisons throughout New York City and the Hudson Valley. On stage, she has played Tzeitel in "A Fiddler on the Roof," Guetele in "The Rothschilds," Hedda in "Hedda Gabler," Kate in "Taming of the Shrew," Catherine in "Pippin," and Sophie Tucker in her one-woman musical, "Some of These Days." Her acting studio, Carol Fox Prescott: Acting Classes continues to nurture generations of professional actors, as well as individuals from all walks of life.
Susan Rosen is the founder and spiritual director of Miriam's Well, a holistic retreat center in the Hudson Valley. Since opening it in 1999, she has brought philosophers, poets, spiritual leaders, and teachers in many traditions to thousands of people. Certified in Group Projective Dreamwork, Susan cofacilitates workshops with Dreamwork creator Jeremy Taylor. She also facilitates ongoing dream circles at Miriam's Well. Susan is certified in Integrated Kabbalistic Healing and has practiced energy healing extensively with Dr. Brugh Joy. She is coproducer, with writer/director Carol Fox Prescott, of "In the Voice of our Mothers." Her business experience includes entrepreneurship and serving as executive vice president of a computer consulting firm. Susan is a monthly cohost of the Woodstock Roundtable on WDST-FM radio. She has raised five extraordinary children of whom she is exceedingly proud.
Spend a Shabbat enmeshed
"In The Voice of Our Mothers"
and find your own voice and your own version of the story.
Carol Fox Prescott celebrated author, actor, director, master teacher, and performance coach now invites five women in your community to offer a reading of her groundbreaking play, "In the Voice of Our Mothers." This special Shabbaton can be tailored to fit any number of participants and may be open to women, men and young adults.
After rehearsing on Friday afternoon with five women in your community who will take on the roles of Sarah, Rebecca, Rachel, Leah and Miriam, Carol will begin your Shabbat Workshop with traditional Friday evening blessings, songs stories and a teaching on the value of learning Torah by creating your own versions of the Biblical narratives.
Saturday morning, brings more singing, dancing and improvised story telling as you experience the joy of creating your own midrash (teachings that expand our personal identification with and understanding of our ancient biblical texts.)
It all comes together on Saturday afternoon when five women in your community step into the roles of Sarah, Rebecca, Rachel, Leah and Miriam as they offer their spirited reading of "In The Voice of Our Mothers, followed by a free for all talk back as we all identify with the lives of our "Mothers."
Acting experience for the readers is welcome but certainly not necessary.
Feedback from our last Shabbaton:
"In the Voices of Our Mothers is a powerful play, and I was transformed by watching it.  I lost sense of time and place, as I was brought into the lives of each of our Matriarchs.  I was in the Red Tent listening to the secrets of women.  I was standing next to Miriam as she placed her feet into the wet earth.  The play helped me to better understand why I do things a certain way (or don't do them), and made the characters of Sarah, Rebekah, Leah, Rachel and Miriam come alive as WOMEN first, matriarchs second.   A piece of each of these women now lives inside of me, as I now better understand who I am.
THANK you all for making our Mother's come alive.  Participating in the workshop has helped me become more understanding of my own mother."
Linda Wahl, Tucson, Arizona
Please inquire about pricing and schedule Susan Rosen at Susan@miriamswell.org