All the actors are beloved students at Carol Fox Prescott: Acting Classes in New York City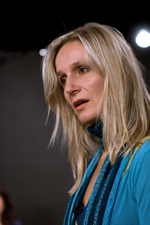 Yvonne Brechbuhler, (RACHEL) was born and raised in Basel, Switzerland. She worked as a kindergarten teacher before moving to New York in 1994 to pursue a career in theater. She is a founding member of the Dzieci (djyeh-chee) Theater Ensemble, an international experimental theatre ensemble dedicated to a search for the "sacred" through the medium of theatre. She has also been a member of The Irondale Theater Ensemble whose work includes safe sex education and group-building skills based on improvisational theatre for high-risk teenagers in high schools and prisons. Yvonne is a certified Feldenkrais practitioner and runs a Music Together program for children. She is blessed to be the mother of two beautiful girls.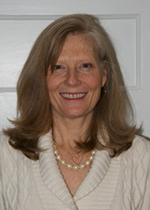 Ann Fleuchaus (SARAH) is happy to come out of retirement for this writer/director. She has been a long time student of Carol Fox Prescott and worked Off-Broadway and many regional theatres in the 80's and 90's. Some of her favorite roles include Titania in Midsummer Night's Dream, Desiree in Little Night Music, and Rosalie in Landscape of the Body.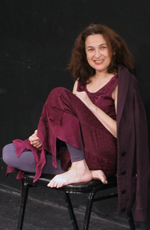 Carole Forman (MIRIAM) is a Baal Misaper Ruchani, Hebrew for a Master Spiritual Storyteller. She has smicha-ordination- from the Jewish Spirit Maggid Training Program in which she now teaches storytelling to others. Carole has thrilled audiences of all ages and backgrounds around the U.S. and Canada with her vibrant renderings of stories both Jewish and multi-cultural. Called "the most fluent, dramatic storyteller you are ever likely to hear." She was in the Broadway production of Strider. Carole founded Soul-Motion ~TenuYah! workshops of heart-centered dance and creative movement. Carole works and travels with her husband Maggid Yitzhak Buxbaum; they live in Brooklyn, NY.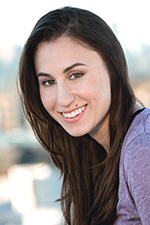 Elizabeth Haag (REBECCA)
Elizabeth is an NYC based actor, writer, and director is currently in post-production for her indie film "Wrecked." Elizabeth has directed a variety of plays in, and around NYC, most recently "Boy Gets Girl" at The Stella Adler Conservatory. Elizabeth spent several years performing regularly at The Magnet Theater including a stint on the house team "Harlequin" and in the three woman show "Elsie Jay, Improv Girl Smash." She has performed at The PIT, The Upright Citizens Brigade, Ars Nova, as well as in various films and videos. Elizabeth has a BA in Theatre from the University at Albany.
Libby Skala (LEAH)
Libby has written and performed internationally two critically-acclaimed solo plays: Lilia!, about her Oscar-nominated actress grandmother Lilia Skala, and A Time to Dance, about her great aunt, an award-winning dance therapy pioneer. Libby performed Lilia! in a successful Off-Broadway run at The Arclight Theatre, and won "Best Solo Performer Award" at The London Fringe Festival for A Time to Dance. Both shows were partially developed in Carol Fox Prescott's acting classes and  have toured North America and Europe. A third show Felicitas, about her great aunt, a tough-love Austrian baby nurse is on its way. Libby is a graduate of Oberlin College and is an award recipient of the Pandella Cultural Fund in Switzerland.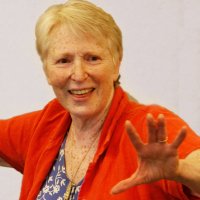 Carol Fox Prescott… Actress/singer/teacher/director/playwright
Received her B.A. in Speech and English at The City College of New York.
Ms Prescott continued her education studying acting with Robert Lewis, Morris Carnovsky, Charles Nelson Reilly and Michael Moriarty. She played leading and featured roles in New York, national touring companies and regional theaters throughout the United States. Among them, Tzeitle in "A Fiddler On The Roof," Guitele in "The Rothschilds," Catherine in "Pippin," Celia in "As You Like It," and the title role in Hedda Gabler. She directed award winning productions of "Romeo and Juliet" in Los Angeles and David Mamet's "A Life In the Theater," in Bolder, Colorado.
Her one woman show, "Some of These Days, A Jewish Woman's Journey Through Chutzpah, Passion and Pastry with Sophie Tucker," has been performed throughout The United States and Canada.
Carol's new piece "In The Voice of Our Mothers," sponsored by Miriam's Well,  is now being performed in universities, prisons, synagogues and churches throughout New York State and beyond.
After teaching at The American Academy of Dramatic Arts and The T. Schreiber Studio in NYC, she created her own studio, Carol Fox Prescott: Acting Classes, with workshops in New York City, Los Angeles, Seattle and Washington, DC. She is regular member of the  faculties at Artistic New Directions Summer Improv Retreat, Shantigar, a Retreat for Theater, Meditation and Healing, Manhattanville College in Purchase, NY and at Acting International in Paris, France. She has taught in Geneva Switzerland, Athens, Greece Melbourne, Australia and Edmonton, Canada.
Ms Prescott was featured in Larry Silverberg's "The Actor's Guide to Qualified Teachers in New York" and selected as one of four master teachers recommended in "ACT: New York 2005." More recently she was spotlighted  as one of fifty leading teachers in "Acting Teachers of America: A Vital Tradition," edited by Ronald Rand.